'building green'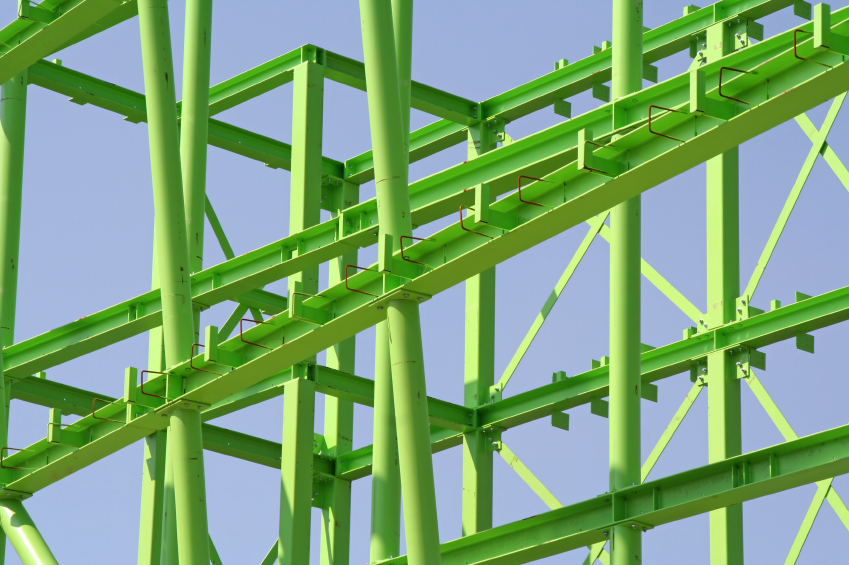 USGBC
The U.S. Green Building Council (USGBC) is a 501 (c) (3) non-profit organization committed to a prosperous and sustainable future for our nation through cost-efficient and energy-saving green buildings.
What is LEED?
LEED is an internationally recognized green building program. LEED (Leadership in Energy and Environmental Design) is a voluntary, consensus-based, market-driven program that provides third-party verification of green buildings. From individual buildings and homes, to entire neighborhoods and communities, LEED is transforming the way built environments are designed, constructed, and operated. Comprehensive and flexible, LEED addresses the entire lifecycle of a building.
Participation in the voluntary LEED process demonstrates leadership, innovation, environmental stewardship and social responsibility. LEED provides building owners and operators the tools they need to immediately impact their building's performance and bottom line, while providing healthy indoor spaces for a buildings occupants.
LEED projects have been successfully established in 135 countries. International projects, those outside the United State, make up more than 50% of the total LEED registered square footage. LEED unites us in a single global community and provides regional solutions, while recognizing local realities.
How it Works
For commercial buildings and neighborhoods, to earn LEED certification, a project must satisfy all LEED pre-requisites and earn a minimum 40 points on a 110 point LEED rating system scale. Homes must earn a minimum of 45 points on a 136-point scale.
Learn about LEED
LEED is developed, implemented and maintained with the help of the LEED Committees. Focusing more on the application of LEED, the LEED International Round Table identifies ways LEED can better meet the needs of global users. Together, these groups include representation from a variety of industries across the country and around the globe.
USGBC is your source for up-to-date, high quality education on the rating systems. Visit www.USGBC.org
I have been a realtor and real estate land specialist in Los Angeles for more than 15 years creating opportunities for land-owners and Buyers brokering vacant land throughout the Greater Los Angeles area. I can be contacted at sales (at) westsideland (dot) com and information can be obtained from www.westsideland.com